The name Ben Simmons has been the hot topic around the league right now. Rumors have been swirling about possible back injuries, trade rumors, and even financial troubles for the 2016 #1 overall pick.
This article will breakdown the recent events of the past few days, and give you the full report on the rumors circulating.
According to Adrian Wojnarowski, Ben Simmons arrived at the 76ers team facility today, but left before taking part in a full workout.Wojnarowski added that it is unlikely Simmons will make his debut against the Nets on Friday night.
However recent rumors have suggested that Simmons may not be traded.When asked about the Ben Simmons, NBA Commissioner Adam Silver told Malika Andrews "There's a reason we have contracts in this league." Silvers comments go hand in hand with the recent statements from 76ers Presedent of Basketball Operations Daryl Morey. Morey stated: "You're going to think I'm kidding, I'm not, this could take four years…we're in the prime of Joel's career…this is not a day to day [issue}]. Every day, we are going to expect Ben Simmons to be back here, or we trade him for a difference maker." These statements from Morey came on 97.5 The Fanatic. He continued to say: "Would you rather eliminate what people perceive to be a distraction, or would you rather have better playoff odds? I'll take playoff odds… Whatever we have to deal with that helps the Philadelphia 76ers win the title, we'll do it."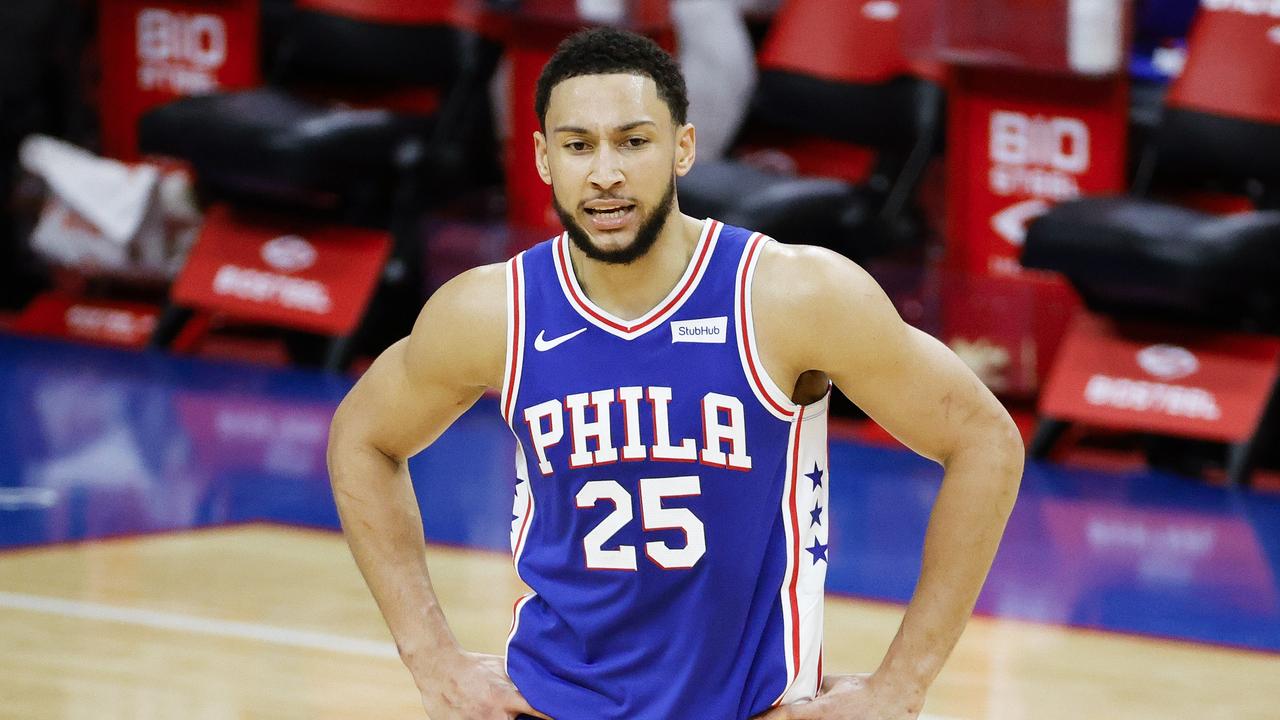 Based on these quotes Morey seems to be confident that he can make the best out of the situation given to him. However, recent reports have stated that Simmons has listed his New Jersey mansion for sale, which could indicate him having plans to leave the 76ers.
Other sources have stated that he is faking injuries, such as lower back stiffness and mental illness. The team is reportedly "livid" with the fact that Simmons used mental illness as an excuse.