Welcome to Ask Soda!, the weekly column in which the many questions and queries of Buckets Zone followers are answered by resident staff writer ChocolateSoda. Yes, I'm excruciatingly aware of this edition being the first upload to this "weekly column" in roughly a month. Bear with me, I had a lot on my plate these last few weekends. But the schedule has finally – FINALLY – cleared itself up, so here we are!
Considering that the NBA landscape is ever-changing and that it's been so long since my last published Ask Soda!, the questions included in this article are going to be, for lack of a better word, intriguing. What you'll read here are all the questions that weren't already answered through the passage of time. I wanted to pick queries that weren't blatantly outdated for this article, and as a result, this column may be a bit scarce.
Anyways, let's not waste any more time.
Is there actually any real way to determine the G.O.A.T.?
Submitted by .Akiva. on Discord
Nope.
Firstly, let's be real here, the G.O.A.T. debate in and of itself is a waste of time. The NBA is a beast that is constantly evolving, changing with each passing decade to resemble a completely different game. Players who reaped greatness and success in the '60s – Bill Russell, for instance – literally cannot be compared in most capacities to, say, a modern NBA great like LeBron James. Russell's version of basketball differs so heavily from James' that comparing the two is practically pointless. We don't know how Russell would fare in the current NBA, and we don't know how James would play in the league's Golden Age (even if we can assume that both players would do quite well).
Second, what's the true determining factor in deciding a G.O.A.T.? Is it level of championship success? Advanced statistical greatness? Number of career-defining moments? Raw skill? Longevity? Or some sort of potpourri of them all? Every single person's definition of greatness will differ from their next-door neighbor's. This is why the debate of the NBA's G.O.A.T. is still ongoing; it's impossible to come to a complete conclusion.
Don't waste your time trying to figure out basketball's G.O.A.T. Just appreciate the G and move on.
With LaMelo out, do you think he'll still win Rookie of the Year?
Submitted by BHines on Discord
Given how much media attention he's gotten so far, I'm genuinely surprised I haven't talked more about Ball.
For anyone that doesn't yet know, LaMelo Ball suffered a wrist fracture on March 21st that may effectively have cut his rookie season short. This is a damn shame. Ball was, without a doubt, the most energizing player on a surprising Hornets team that currently sits at 23-21. Through 41 games, he was averaging 15.9 points, 5.9 rebounds, 6.1 assists and 1.6 steals per game – leading all rookies in each category. Very impressive stats for a kid who has yet to blow out 20 candles. Furthermore, in spite of early doubts regarding Ball's shooting form, his splits of 45.1/37.5/78.9 have silenced critics.
It goes without saying that this kind of statistical dominance was enough to place LaMelo Ball at the front of the Rookie of the Year race. He was considered a runaway for the award. Emphasis, of course, on "was."
With Ball being out for potentially the remainder of the season, it's unlikely to see him taking home the accolade. Yet finding a suitor to take the award in his stead feels… well, wrong. Sure, Anthony Edwards, Tyrese Haliburton, James Wiseman and Immanuel Quickley have done applaudable jobs as rookies, but they were all leaps and bounds behind Ball in terms of overall performance. 2020-21's KIA Rookie of the Year has shades of Malcolm Brogdon all over it, in that the most deserving candidate had no shot at the award due to the cruelty of the forces of nature.
Ah, well. C'est la vie, I guess.
If you could punch one NBA player or staff member in the face, who would it be and why?
Submitted by DeansNuts on Discord
(My apologies to Nate Robinson. I couldn't help myself with this image selection.)
See, there's this widely understood wisdom regarding punching people: they're bound to punch back. I'm not much of a fighter to begin with – if I'm angry, I'm going to punch a pillow or a wall or something, not the person I'm angry with. So punching people isn't really my go-to move.
But to punch an NBA player? That's a death wish.
NBA players may not use their fists in the sport of basketball, but they're still professional athletes. They have fine-tuned bodies and physical condition that I could only dream of attaining. I have no doubt that any attempt to punch an NBA player would end with that same player explaining why my teeth are embedded in his knuckles at a press conference. Hell, even in the case of a staff member – why would I punch a staff member? I might not like a coach or a GM but that doesn't mean I'd sock them in the face.
My answer is nobody. I'd rather punch myself than throw hands with anyone involved with the NBA. It'd probably hurt a whole lot less.
Can you name everybody you would rather have over Mike Conley?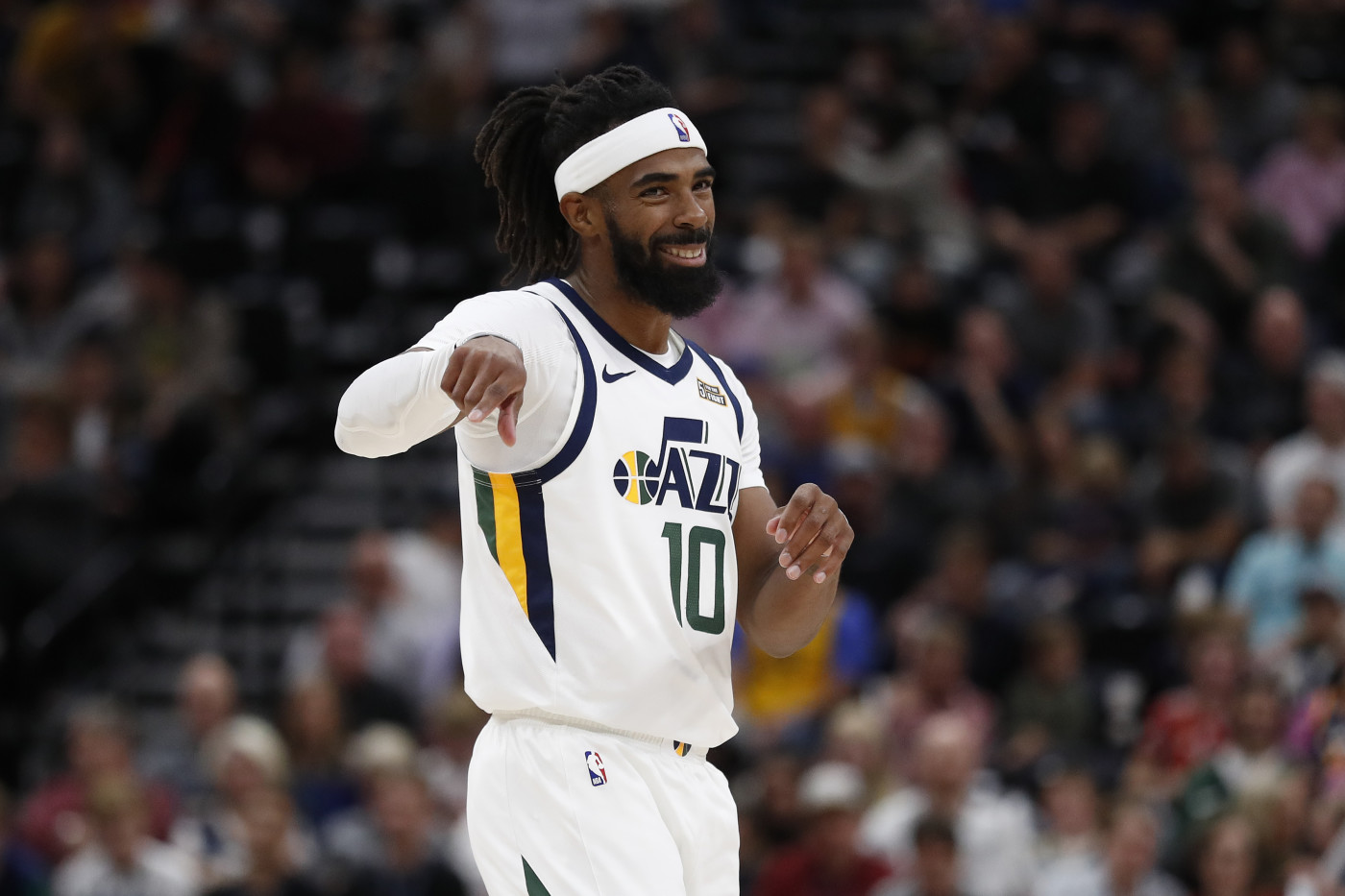 Submitted by ninjasean65 on Discord
I'm going to assume you're referring to the All-Star Game. Otherwise, my answers will be absolutely no help.
Coming into the 2021 NBA All-Star Game, the Utah Jazz held the NBA's best record, which understandably explained the return of franchise cornerstones Donovan Mitchell and Rudy Gobert as All-Star reserves for the Western Conference. They would soon be joined by another teammate, however: when Devin Booker was sidelined for the game due to injury (an ironic turn of events given Booker was also selected as an injury reserve for Anthony Davis), the replacement player was none other than Mike Conley.
After fourteen seasons, the NBA's best player to never be named an All-Star was finally an All-Star.
Conley's contributions can't be understated for the Jazz, as a steady-minded veteran point guard who makes the smartest and most efficient plays on a regular basis. Following a disappointing debut season in Utah, Conley's numbers escalated in 2020-21 and he re-emerged as the player we'd seen for over a decade in Memphis. His long-awaited All-Star appearance, though it took two injuries to achieve, was undoubtedly deserved.
So no, I can't name anybody who I would "rather have" in the All-Star Game. De'Aaron Fox, Shai Gilgeous-Alexander, DeMar DeRozan – they're all great players who absolutely warranted consideration. But this was Conley's time to shine.
---
Got some questions to Ask Soda? Leave your queries in the comments! Or, join the official Buckets Zone Discord server to submit questions there: https://buckets.zone/discord