Notes: This mock draft was written before the final 4, and will be using the draft order as of the conclusion of the March 30th games. Let's get right into the mock draft!
#1 — M. Timberwolves select: Johnathan Kuminga
One of the best wings in this class, Kuminga can fit very well for the T-Wolves at the SF or the PF positions. While he may not be the best player in this class, he fills a need at PF that the T-Wolves need to fill, and when you have had a high pick so many years in a row, you need to start drafting for fit. When you do that, Kuminga should be the consensus #1 player for the Timberwolves.
While Cade Cunningham may be an overall better player, the fit next to D'Angelo Russell in the backcourt would be horrendous. Both Cade and D'angelo are large, ball-dominant point guards with little off-ball game. The fit would be bad, giving the Wolves a decision they do not want to make. Overall it is clear. Kuminga should be the pick.
#2 — H. Rockets select Cade Cunningham
Cade Cunningham is the best prospect in this draft without a doubt. His skill as a point guard with a large frame, matched with his shooting and playmaking is unmatched by any player in the NBA. He is a unicorn on the floor. He can do anything asked of him. And with the Pistons needing some security at the PG position, Cade is the obvious choice.
The Rockets may have to trade up to get Cade if they do not have the 1st pick. However, Cade nearly seems like a perfect fit on this team and the Rockets should do everything they can to get him on their team.
#3 — D. Pistons select Jalen Green
The Pistons have no potential franchise cornerstones at the time. This gives them lots of flexibility with who they can take at the top of the draft. Because of that, the clear pick is Jalen Green. Green is an athletic wing who can play both SG and SF. Green has the benefits of the G-league route, which includes schedule and experience with that level of talent. He also has great explosiveness and can speed up a lot when he gets to the basket.
#4 — O. Magic select Jalen Suggs
The Magic could use pretty much anything at this point in the draft, and the best available at the moment is without a doubt, Jalen Suggs. Suggs can play both guard spots and will have the chance to develop as the primary ball-handler in Orlando. This chance could prove well for Suggs. He could blossom into a great two-way guard if the Orlando coaching staff develops him correctly.
#5 — C. Cavaliers select Scottie Barnes
As a flex forward who can play both SF and PF, Scottie Barnes fits extremely well with the current Cleveland young core. He can be a lob threat, as well as a lethal paint defender next to Jarrett Allen.
You may ask: Why not Mobley? Since there are no trades in this draft, the Cavs will select Barnes. However, I was doing mock trades. The Cavaliers would not keep this pick, as they already have Jarrett Allen who is one of the league's best young big men.
#6 — W. Wizards select Even Mobley
There is no doubt in my mind that the Wizards will chase after Mobely if they have the chance to trade up and draft him. The Wizards have been looking for a C to fill a hole they have had there for years, and Mobley would be a great short and long-term solution.
While the Wizards will not be able to draft Mobley with a pick of their own, I expect the Wizards to try and trade up to get Mobley as a last infusion of youth to this roster to give them the right roster to make a title push.
#7 — T. Raptors select Jalen Johnson
The Raptors would love to get an all-around wing if they remain in the mid lottery. Johnson has the tools to do almost anything on the floor. While he primarily slashes and defends, Johnson can also shoot and playmaker very well and would be an amazing player to add onto this Raptors team.
The Raptors would love a big man like Mobley, but considering how good he is, many teams will not trade his rights or a pick that a team would be able to use to get him. The Raptors would need to get lucky to land him.
#8 — O. Thunder select Moses Moody
The Thunder would love to add another great scorer to this team, so who better to draft than Moody? He can score on all three levels, as he has shown flashes of good playmaking and defense in college. He will never be a primary playmaker, but he would make a great backcourt partner for Shai Gilgeous-Alexander.
#9 — O. Magic select Ziaire Williams
The Magic have their second pick in the top 10 at 9 from the Bulls, and taking Williams with this pick makes perfect sense. Willaims is a self-sufficient scorer but would fit into the Magic system very well with Jalen Suggs already on the team.
#10 — N. Pelicans select James Bouknight
Bouknight was amazing at Uconn and will be even better for the Pelicans. He can fit well right alongside Lonzo Ball as a secondary back-court option, and the number one scorer from there. Many teams love Bouknight, and it would be a treat for the Pels to get him at 10.
#11 — I. Pacers select Franz Wagner
If the Pacers would want anything after a down year, it would be a plug-and-play guy like Wagner. Wagner can do everything on the floor; score, defend, rebound, play-make, and more. However, it is only because he does not stand out at one specific thing that he will not go higher. Any team can take Wagner and fit him into their system, it just happens to be the Pacers that will get the chance to do so.
#12 — S. Kings select Corey Kispart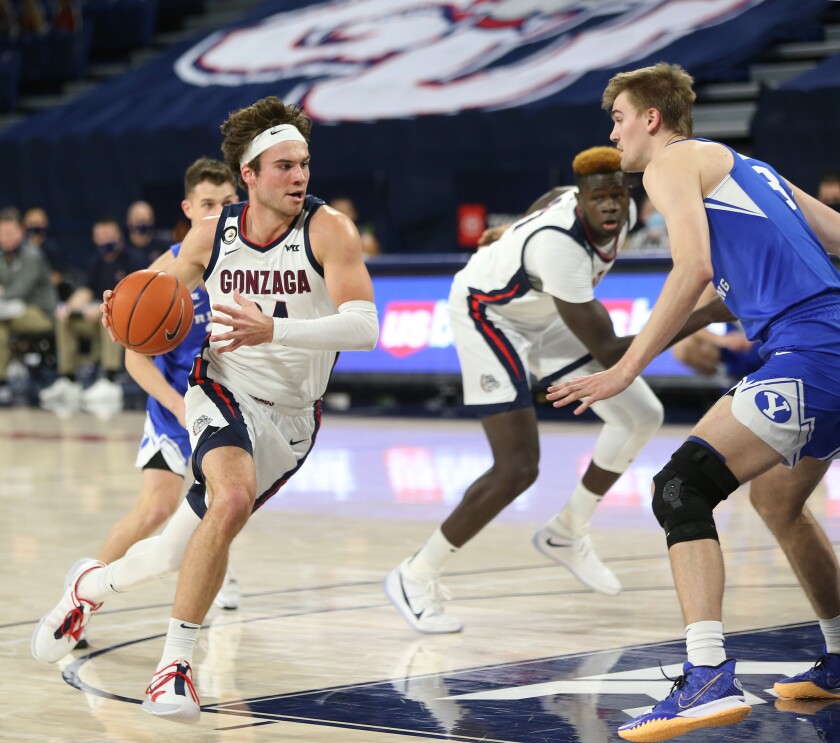 Kispart is one of this draft's best shooters and would fit very well on the Kings. As the Kings look to build around PG De'Aaron Fox before it is too late, they use Kispart as a player to hit more threes. This will give Fox the role of the primary ball-handler, and give him even more options to go to.
#13 — G. Warriors select Greg Brown
With this pick, the Warriors will want to draft the best player available, who is not a point guard. At this point, that would be Greg Brown. He is an athletic forward who can give the Warriors a burst of energy off the bench on any given night. The Warriors should be lucky to get him at this stage in the draft.
#14 — M. Grizzlies select Cameron Thomas
The Grizzlies would love to get a scoring guard alongside Ja Morant and get to just that with this pick. Thomas can score on all levels. While he is not an amazing defender, his offensive value is hard to pass up on at this stage in the draft. The duo of Thomas and Morant will be extremely hard for teams to guard in the future.
MystBZ on Twitter
Buckets Zone Discord
Read more of MystBZ's articles